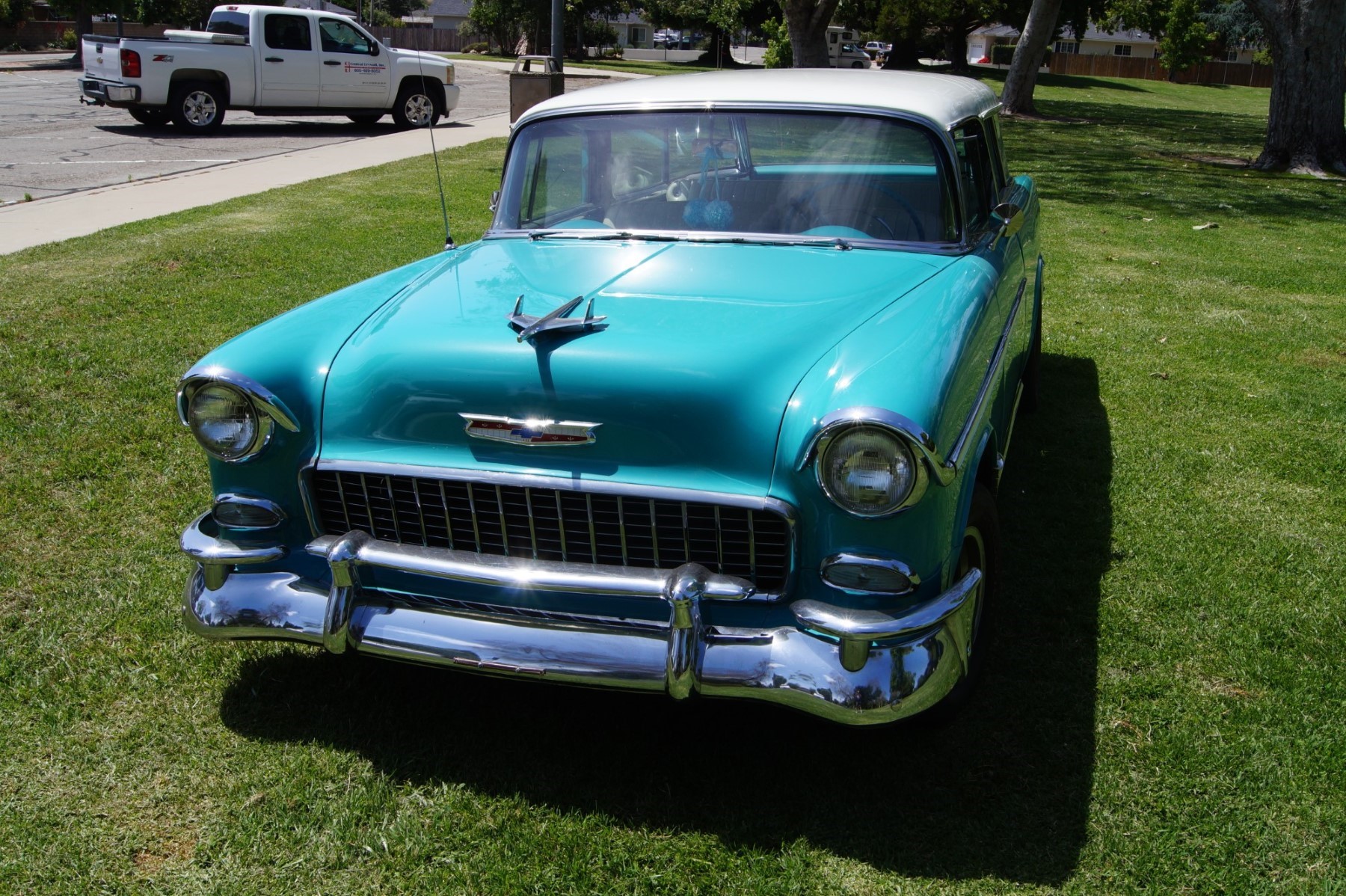 1955 Chevrolet Nomad BelAir
Owner:
Colleen R.
Purchased on:
2003-03-21
Registered in:
CA
Total Owners:
5
Car History
When I first met John Greenleaf in 1975 I was dating his eldest daughter (now my wife). At that time, he was still grousing that his wife had made him sell his first '55 Chevrolet Nomad in 1965 in exchange for a Plymouth Barracuda. Periodically, he would find a Nomad for sale only to have his hopes dashed. Fast forward to 2001 shortly after his wife's passing, John moved in with my wife and me, and an earnest pursuit of a 1955 Nomad began....
This car was purchased in San Bernardino in 2004 from its second owner who had owned it since 1962. Until 1972 it was used as a pleasure car with periodic visits to the Lions Drag Strip in Wilmington and the Auto Club Drag Strip in Fontana. With other cars in his stable, the Nomad was relegated to parades from 1972 until 1990 where it sat until we found it in 2004. The 42,000 miles on the odometer was plausible with corroborating evidence, odometer reading in '62 and use history.
A California car its whole life, the only rust found was on the inside of the floorboards, a dimpled pattern caused by the carpet nap. The floorboards from the rear passenger seat to the tailgate were replaced. Mr. Greenleaf did the engine swap, introducing a 327 while retaining the Powerglide. During the restoration, some modifications were made in favor of drivability: Power, rack and pinion steering, Disc Brakes and Air Conditioning. Although not the original color of this car, it is the color of John's first Nomad, India Ivory/Regal Turquoise. The shaved doors with poppers was curiously one of John's favorite modifications.
Purchasing this car and its subsequent restoration was a true gift to Mr. Greenleaf and I am certain the pleasure and anticipation added years to his life. Unquestionable added quality of life.
One of my favorite restoration stories; the Wonderbar radio: I began my search for a replacement or repair. Online searches proved helpful for many other items, but ironically we found one of the few shops specializing in Wonderbar radios just 4 miles from my home. We opted to use modern guts in the original head unit. My second favorite story relates to the rear deck. Finding marine plywood was its own trick. Fitting plywood in a car that one first thinks is plum, its own trick. Too many cuts later, it fits like a charm.
We were fortunate to make the acquaintance of Ben Bright of Overhaulin' fame. Ben had relocated to the Central Coast of California and was starting his own shop. While also restoring gull wing Mercedes, Ben assisted in the final fit and finish of the Nomad. His help and friendship will always be appreciated and his work on this car worthy of inclusion.
Although I located the car, put over 1000 hours into its restoration, (of a straight, rust free California car), it was not bequeathed to me upon John's passing in 2017! Although I still garage it, it is now owned by my daughter and it is intended for my grandson. John was the last male in his line. To honor him, our eldest son's middle name is Greenleaf as is my grandson's. To know that this car, its legacy and meaning to our family, will one day grace his garage is a fitting next chapter for this amazing, beautiful, meaningful 1955 Chevrolet Nomad. Hopefully, his wife will let him keep it.
Specifications
VIN: VC55L089378Body: 2 Door Station WagonTrim: Green Vinyl
Compresion Ratio:
10.25:1
Camshaft Profile:
Hydraulic Roller
Drive train
Rear wheel drive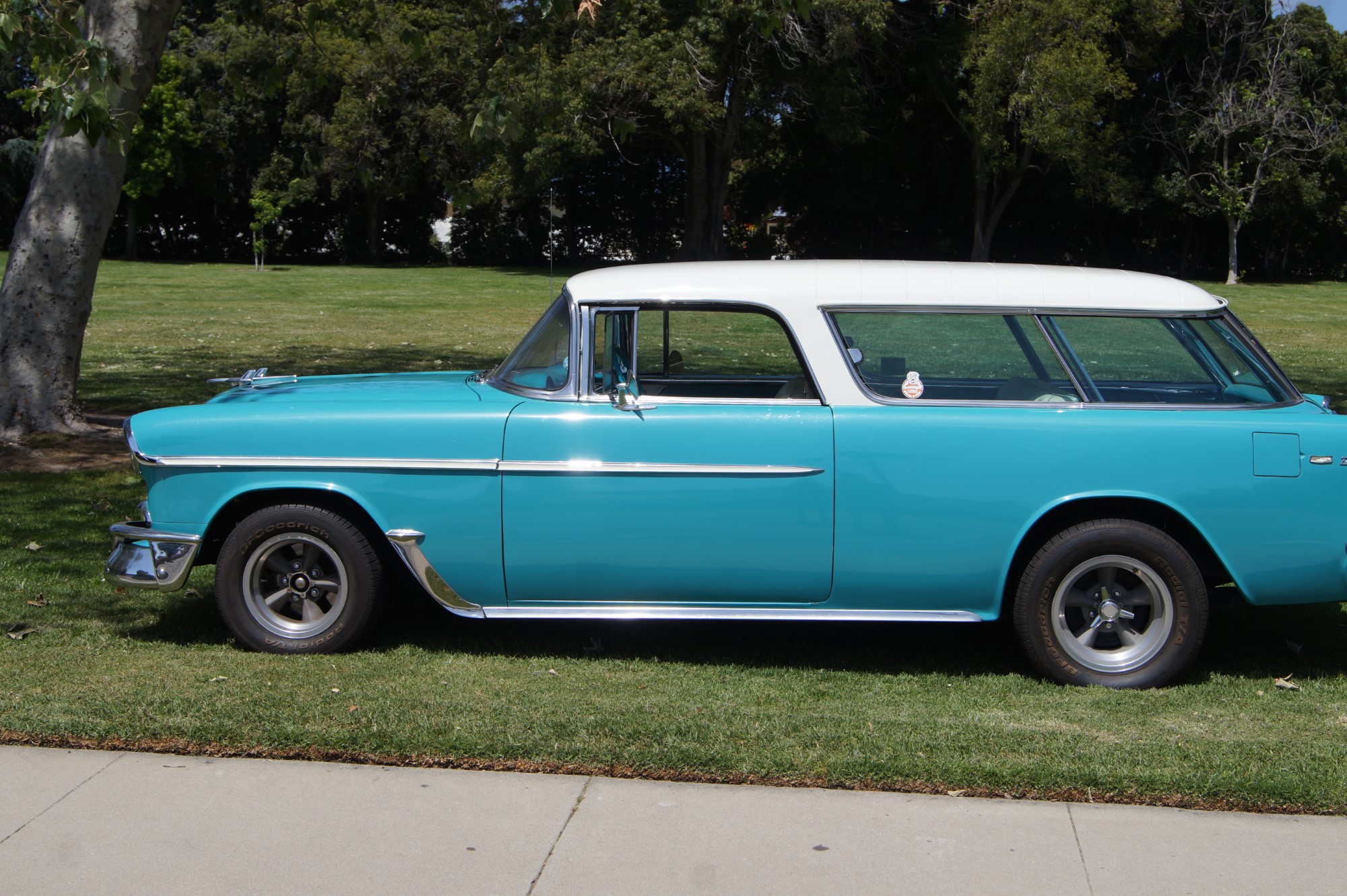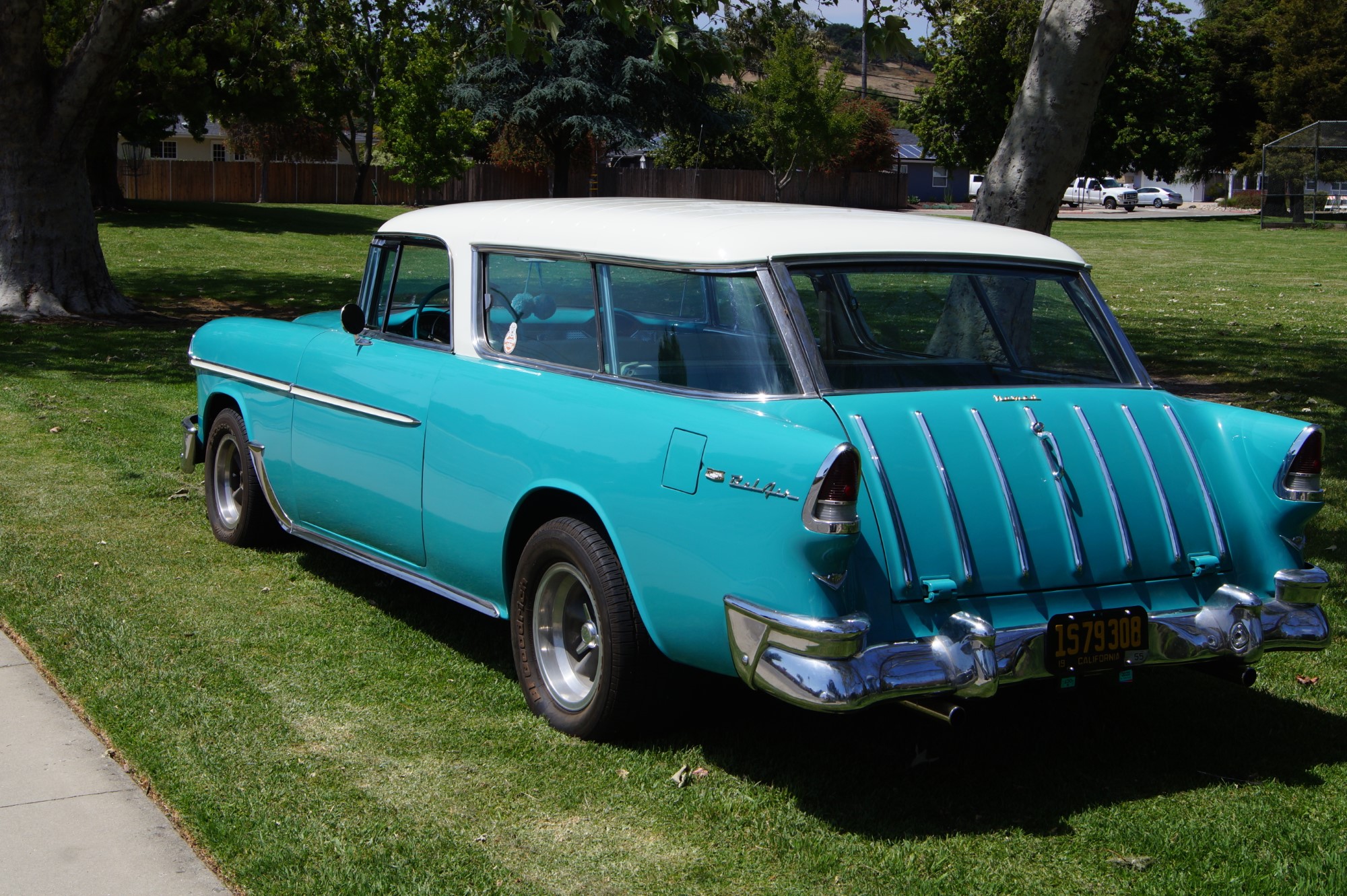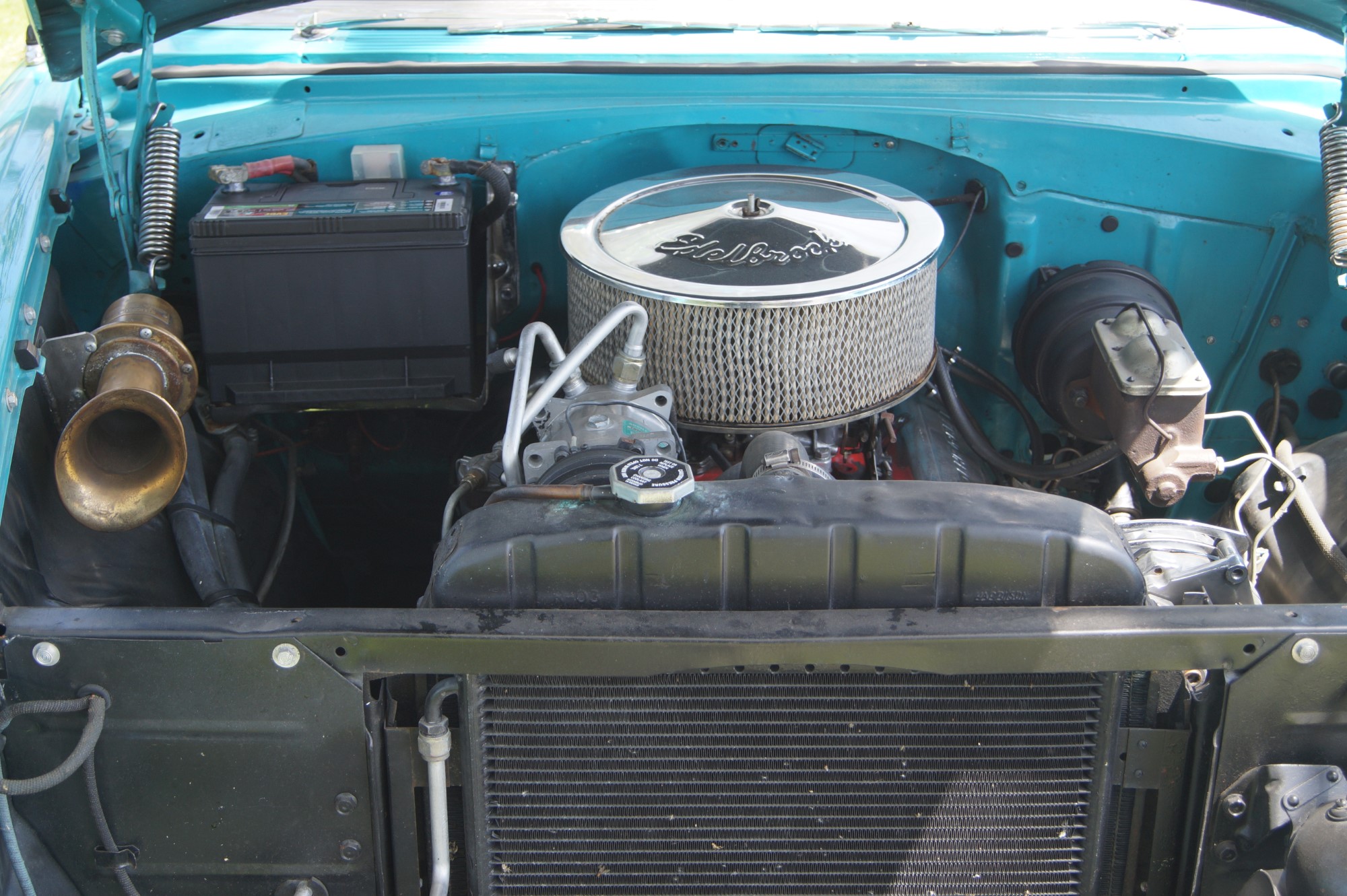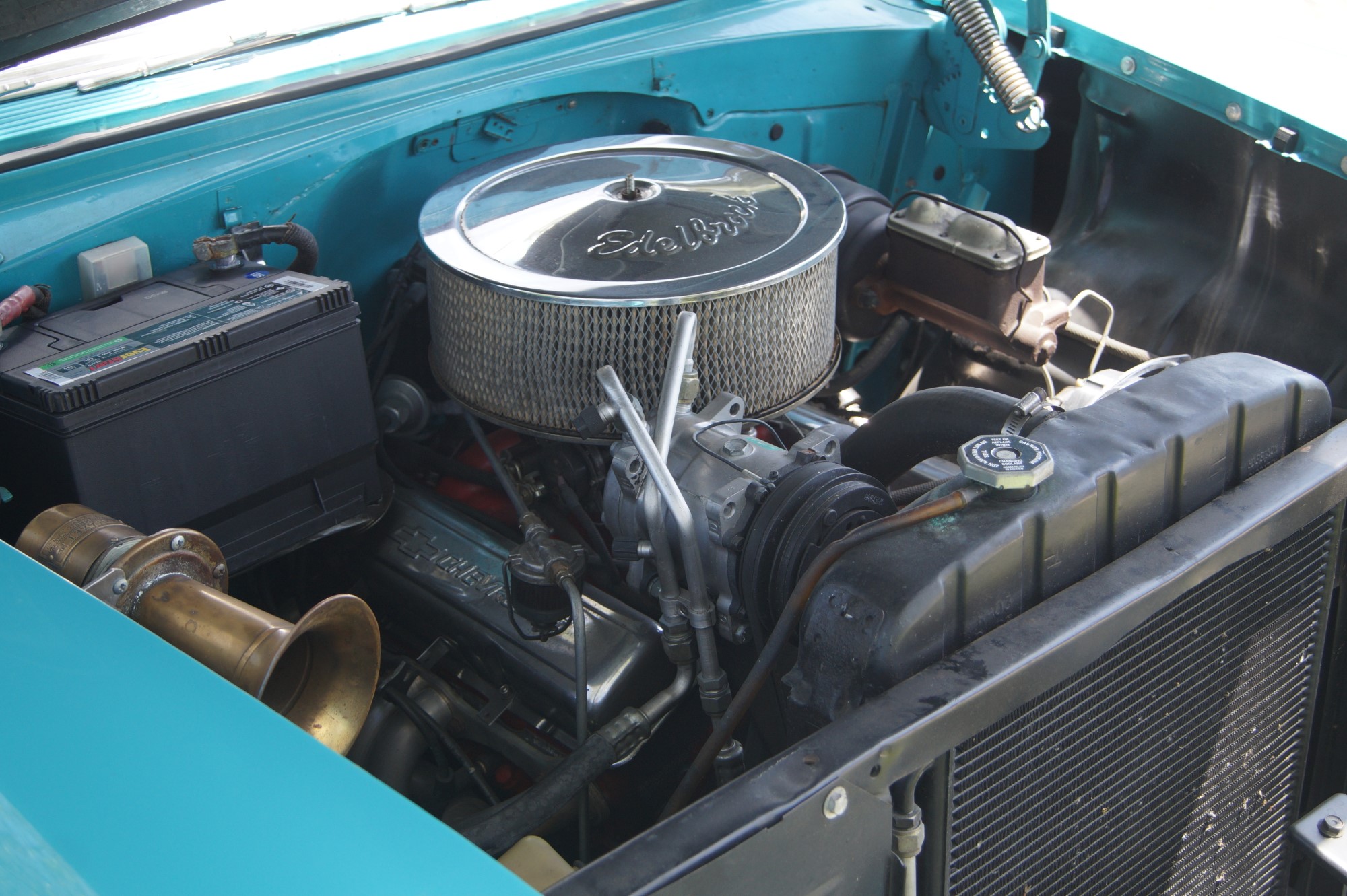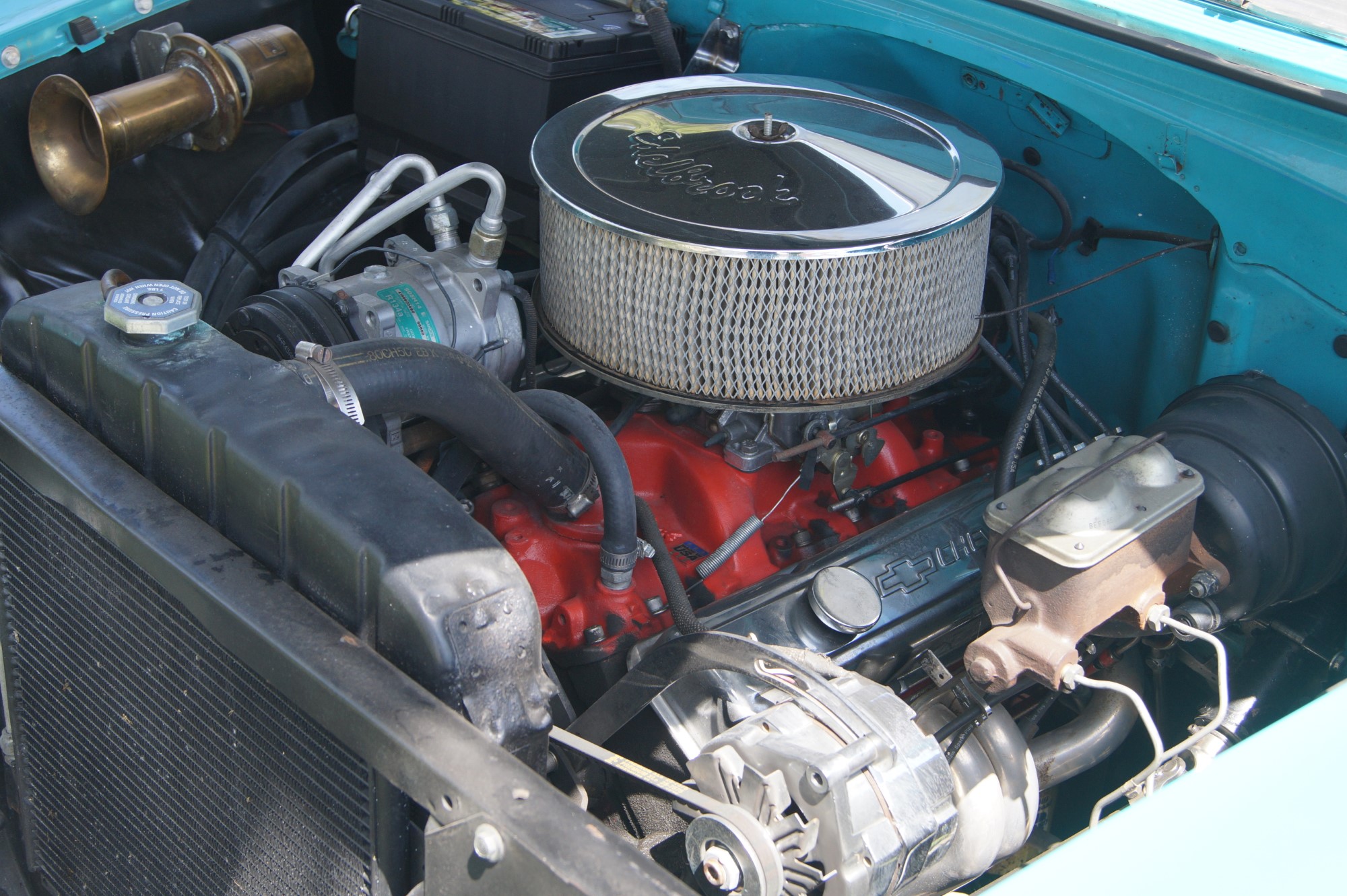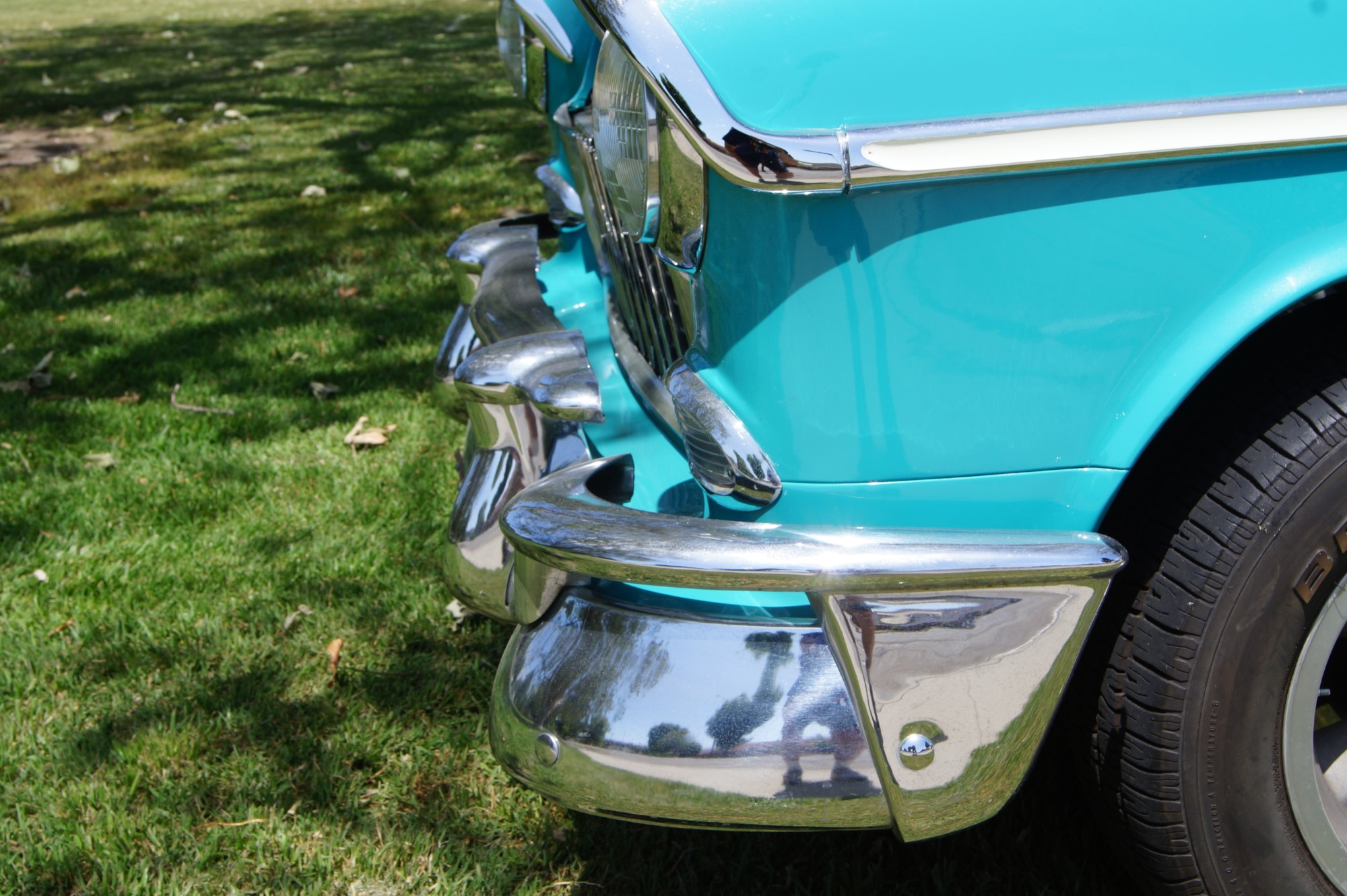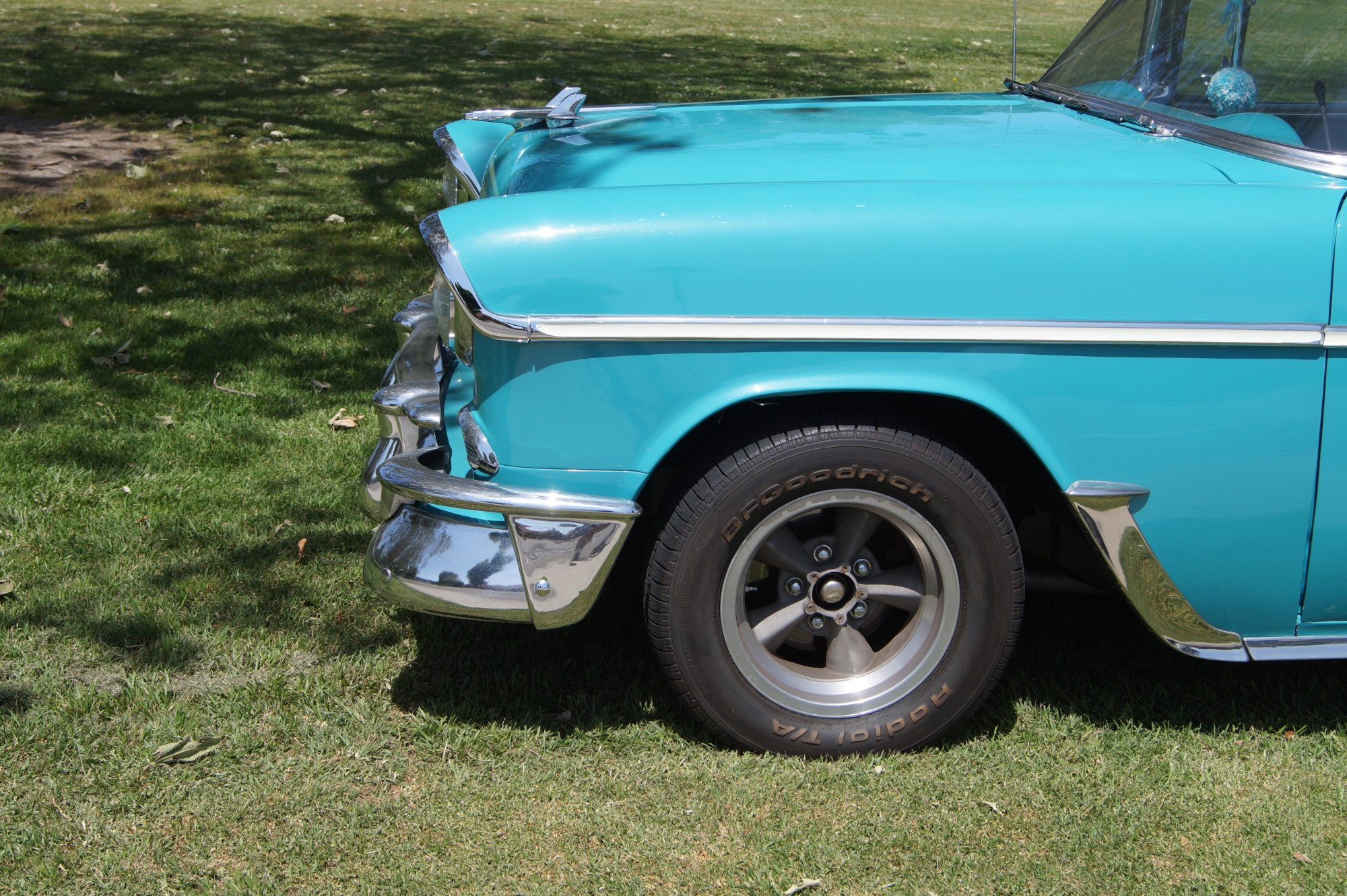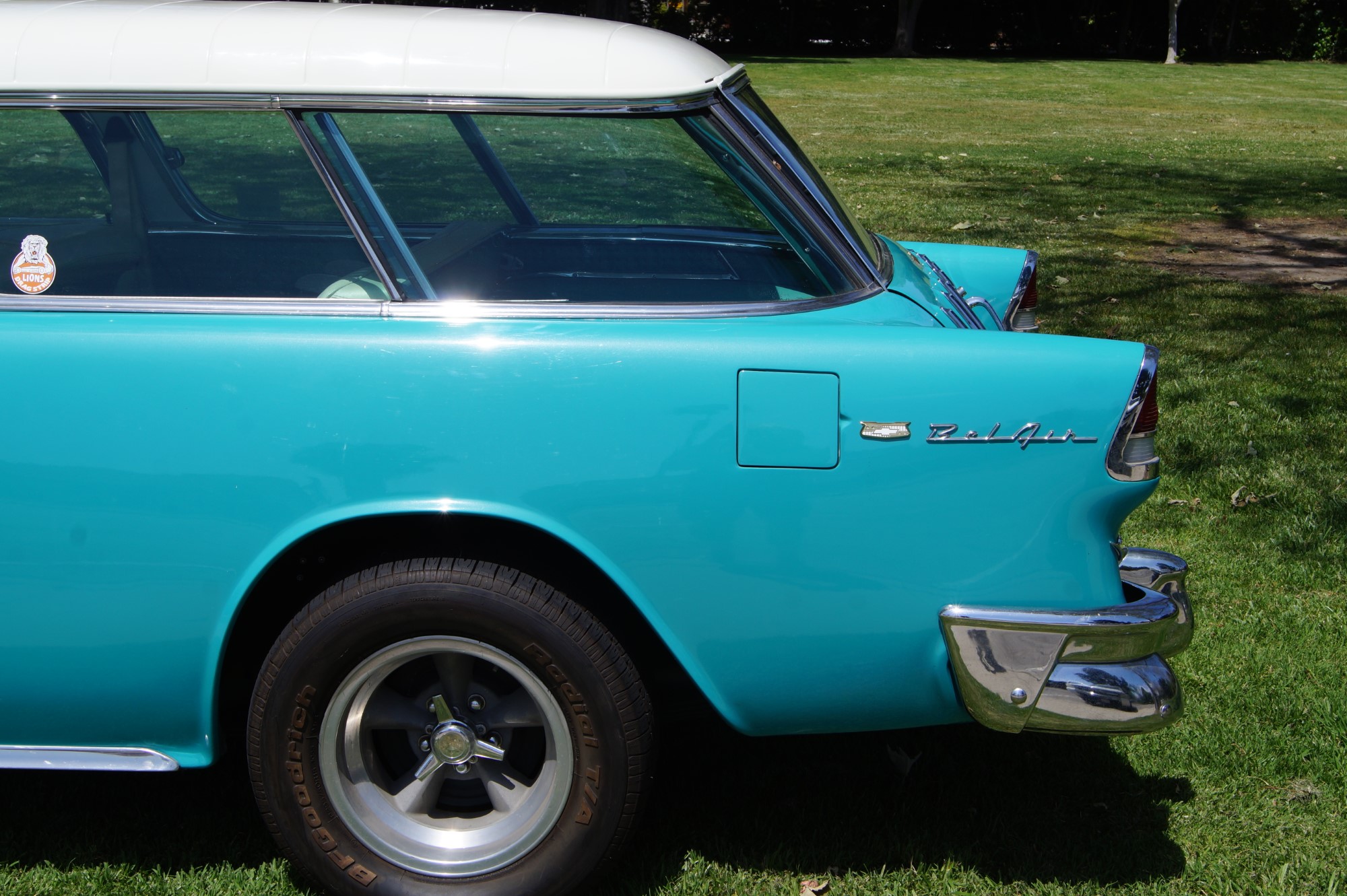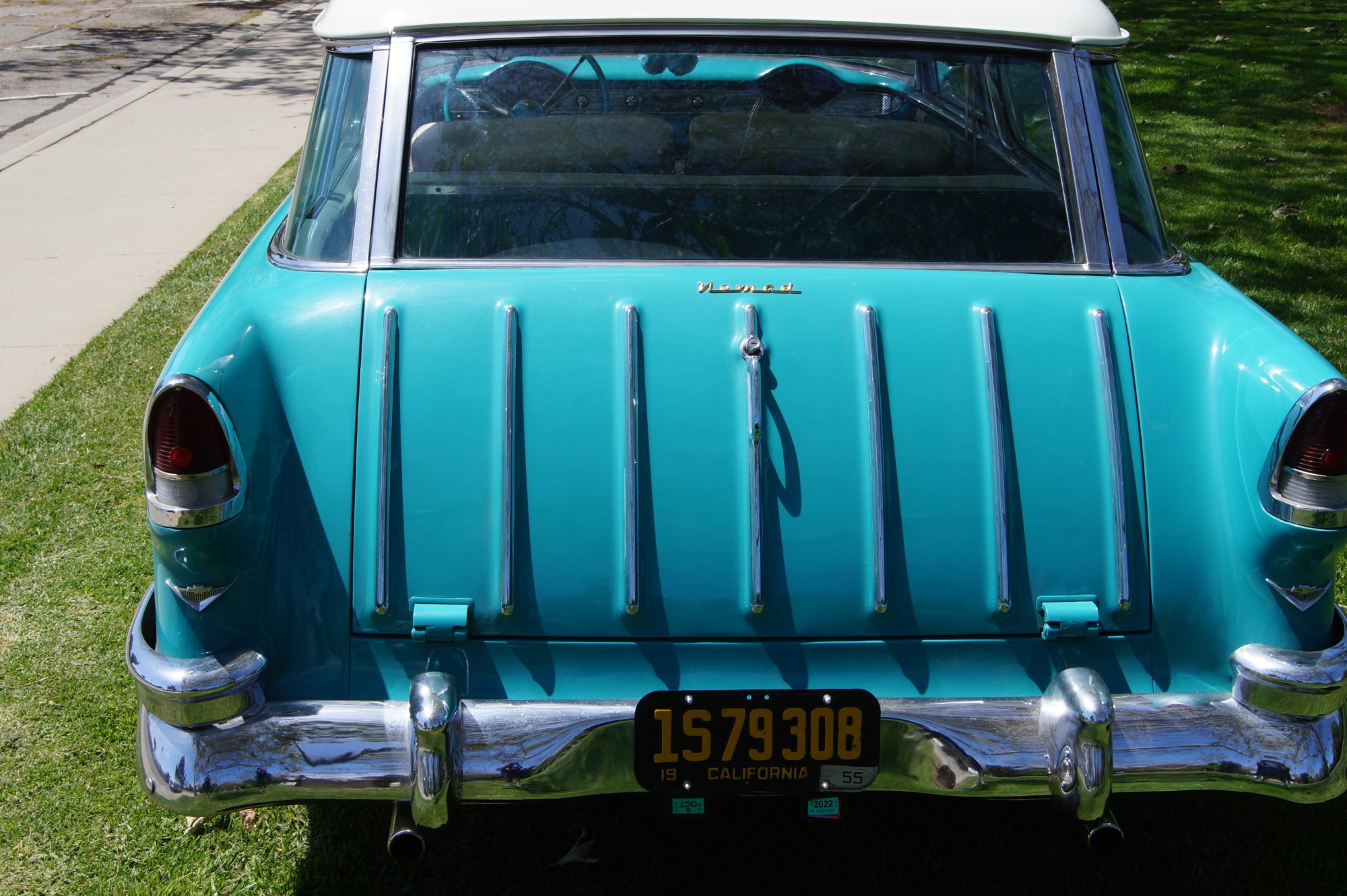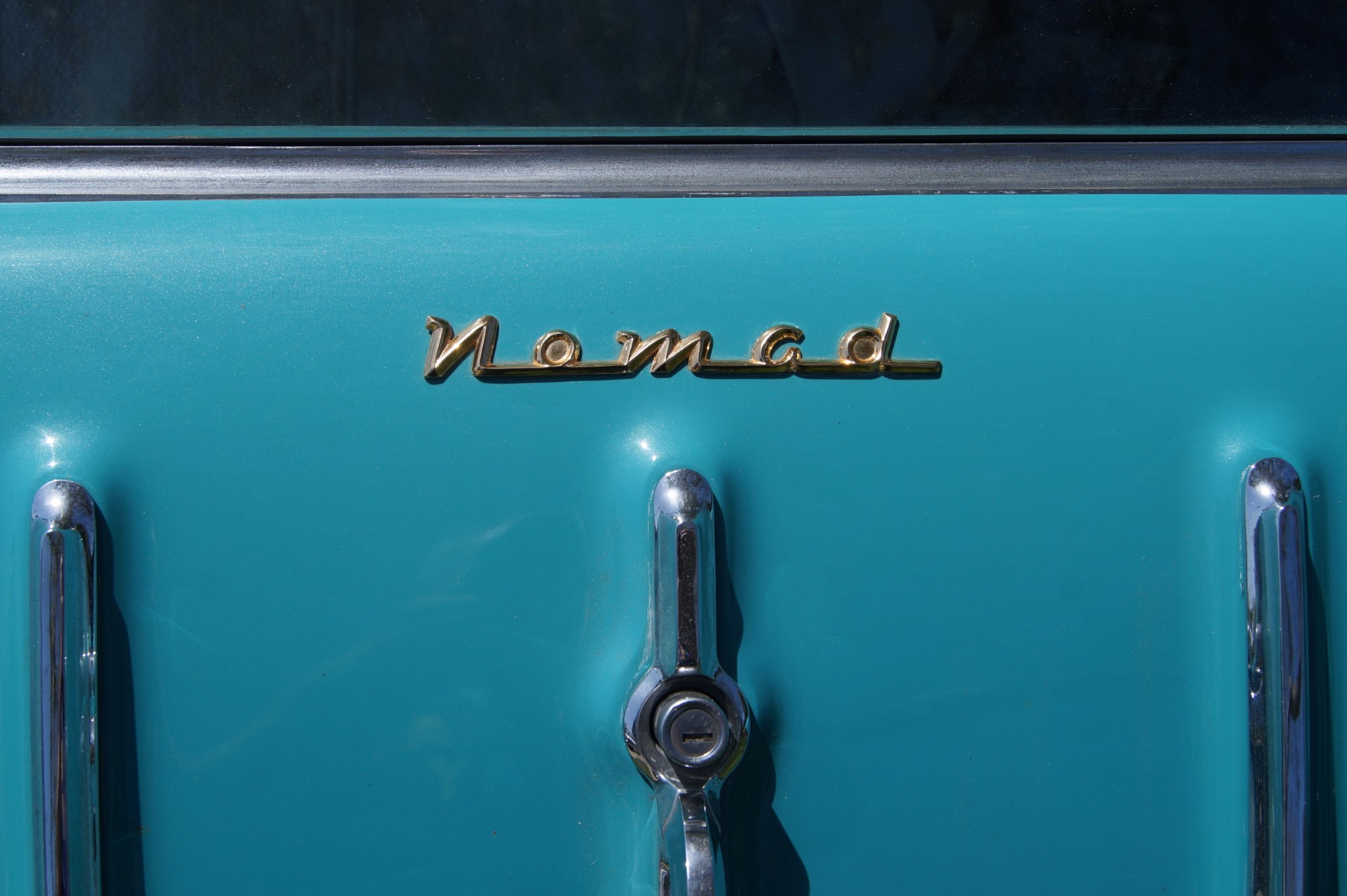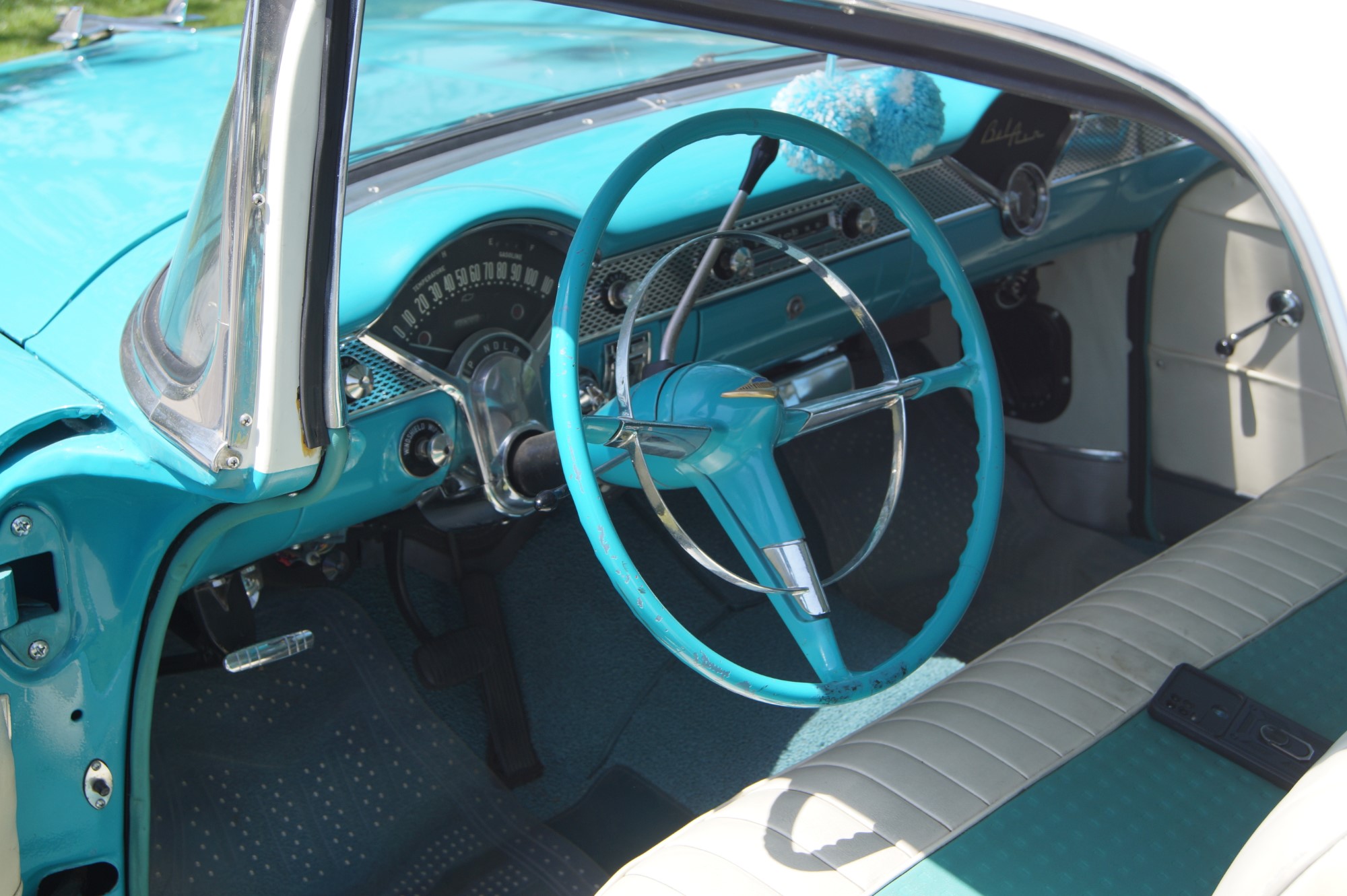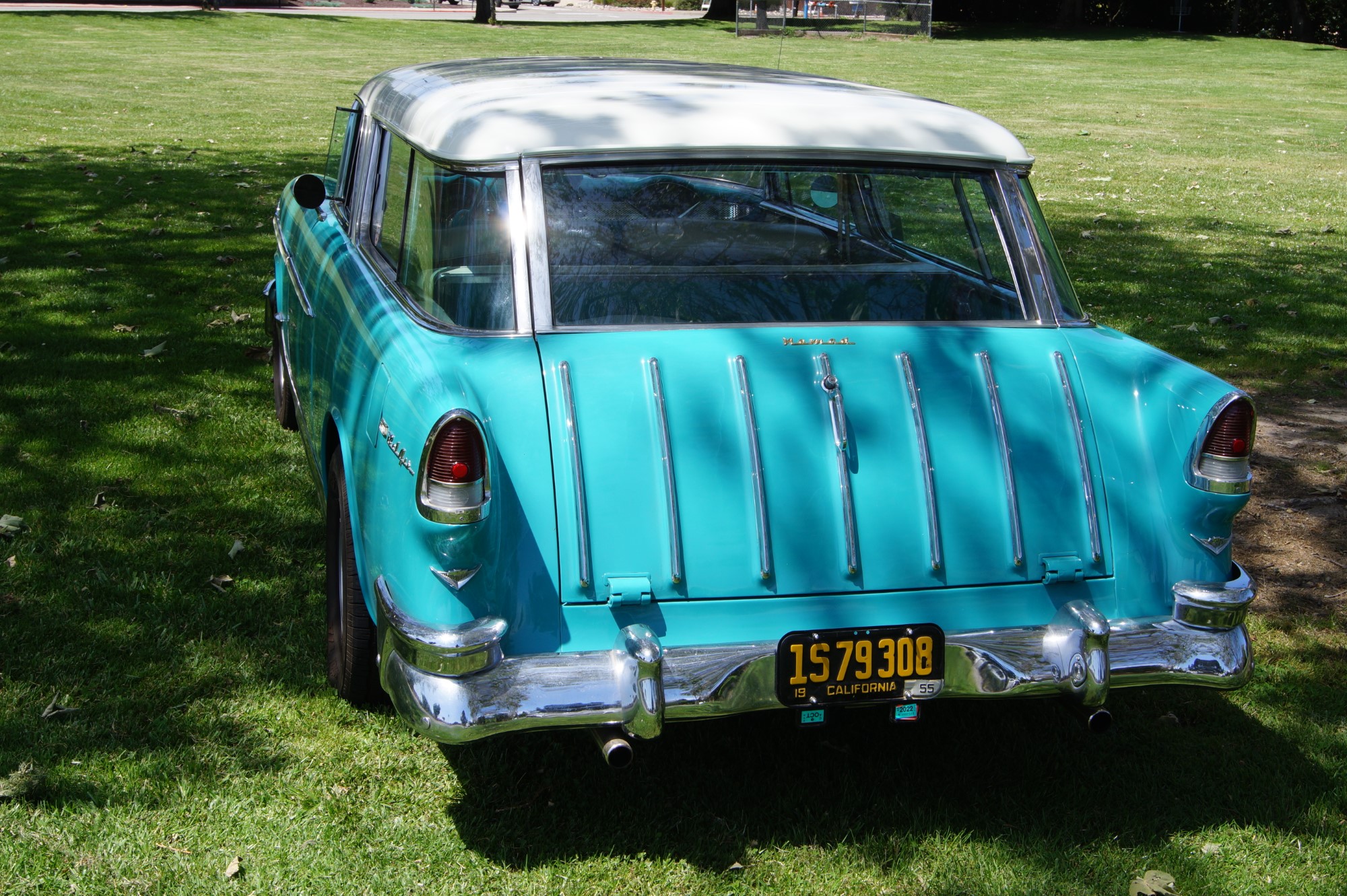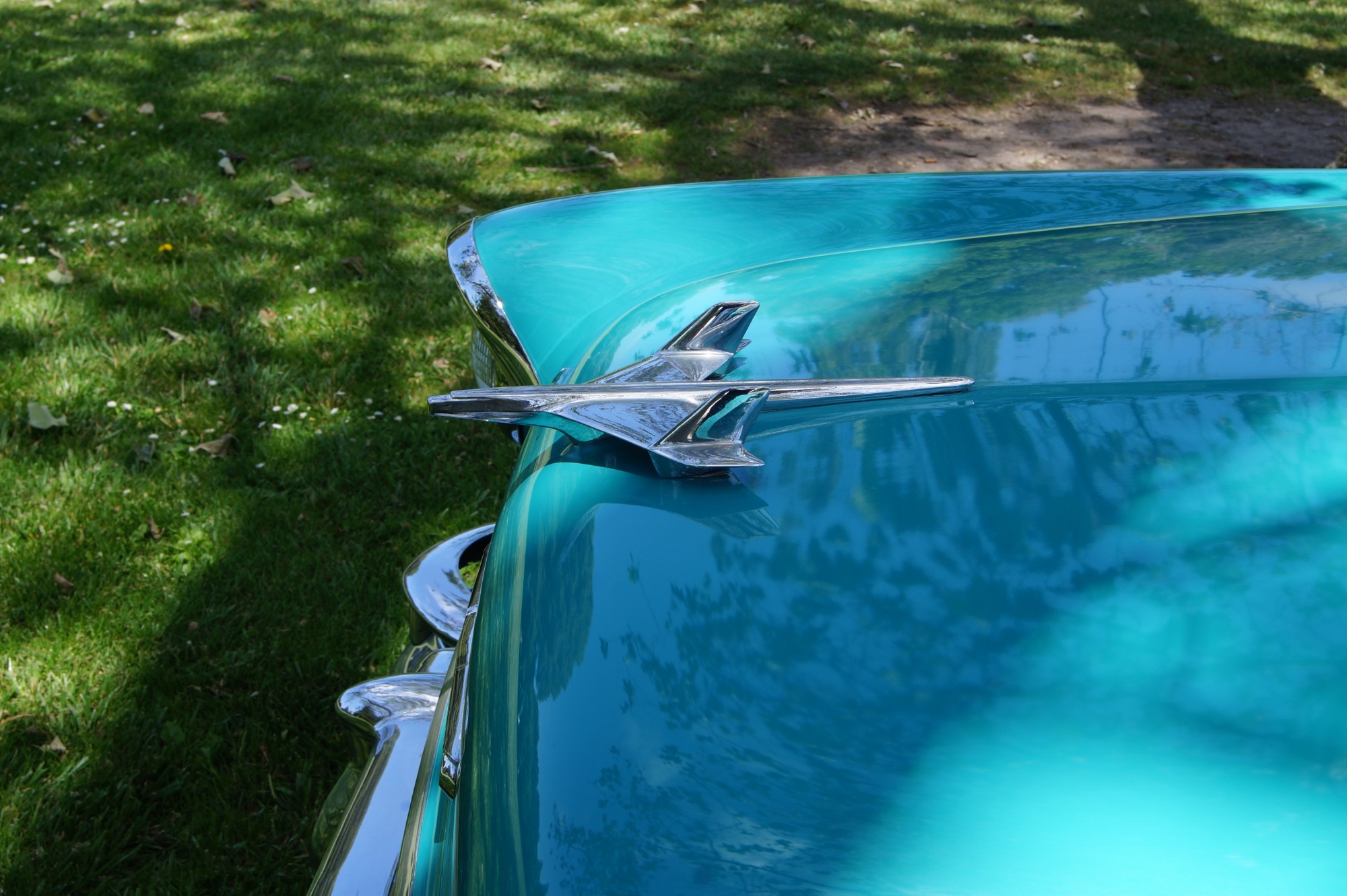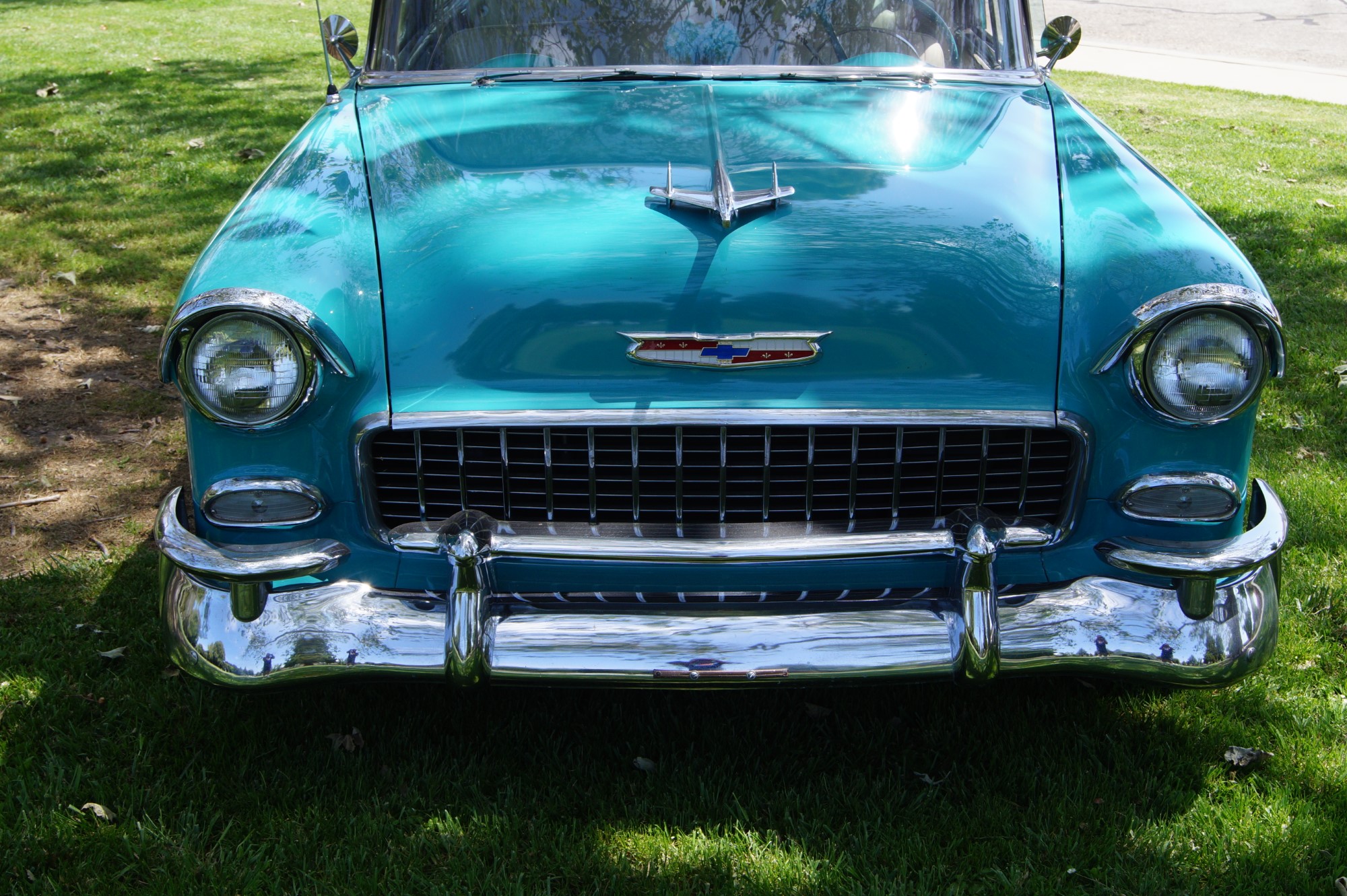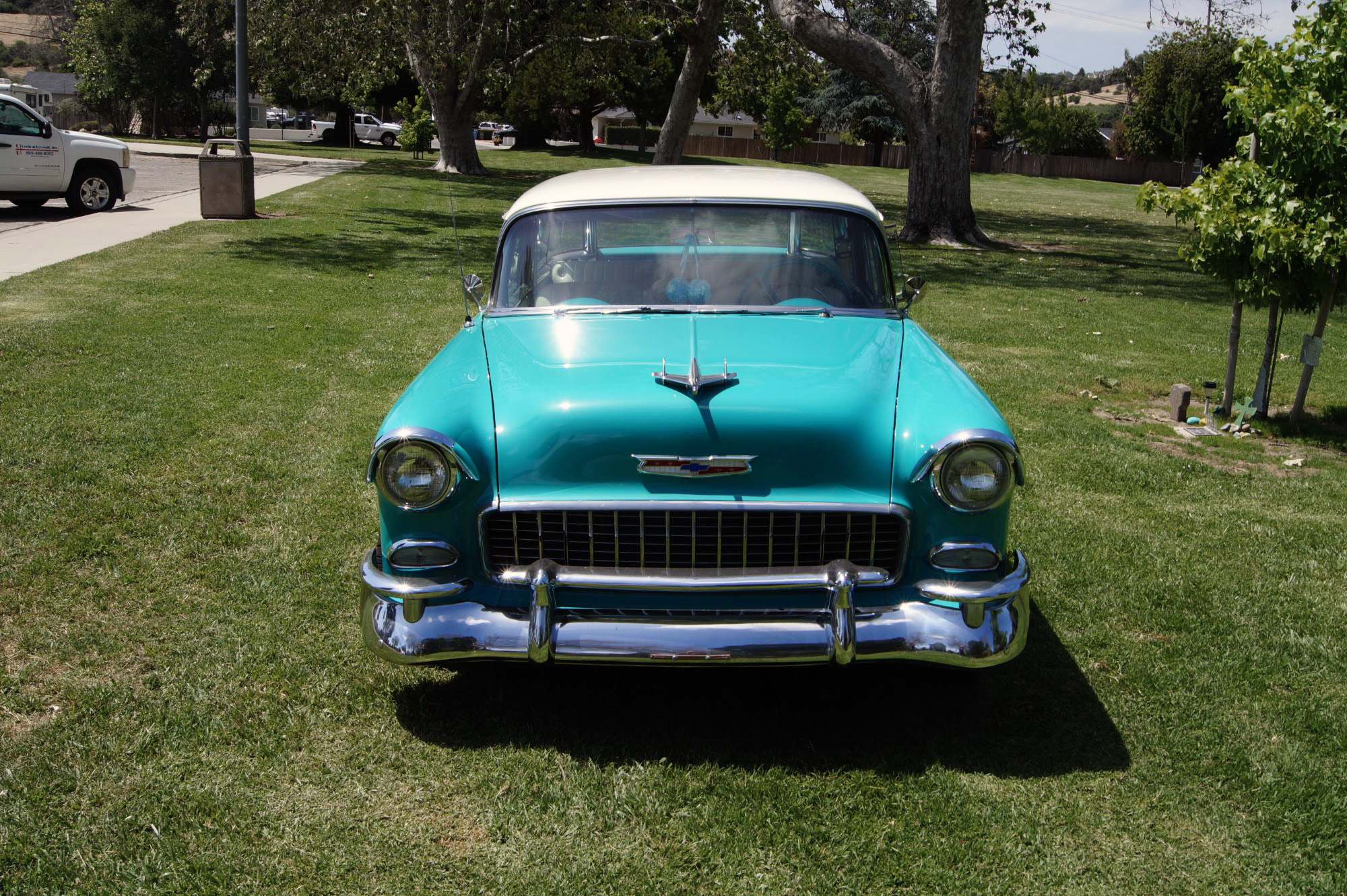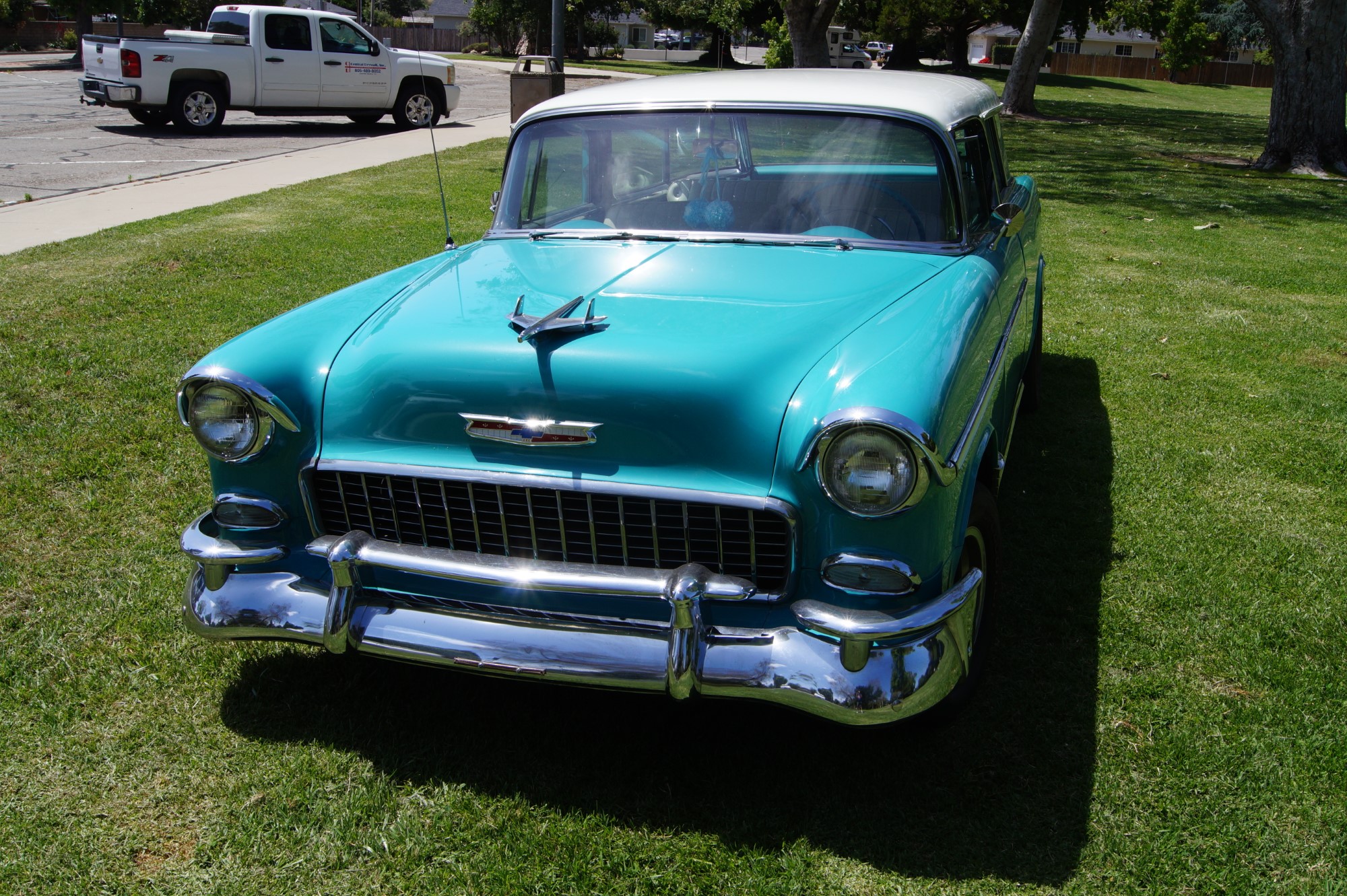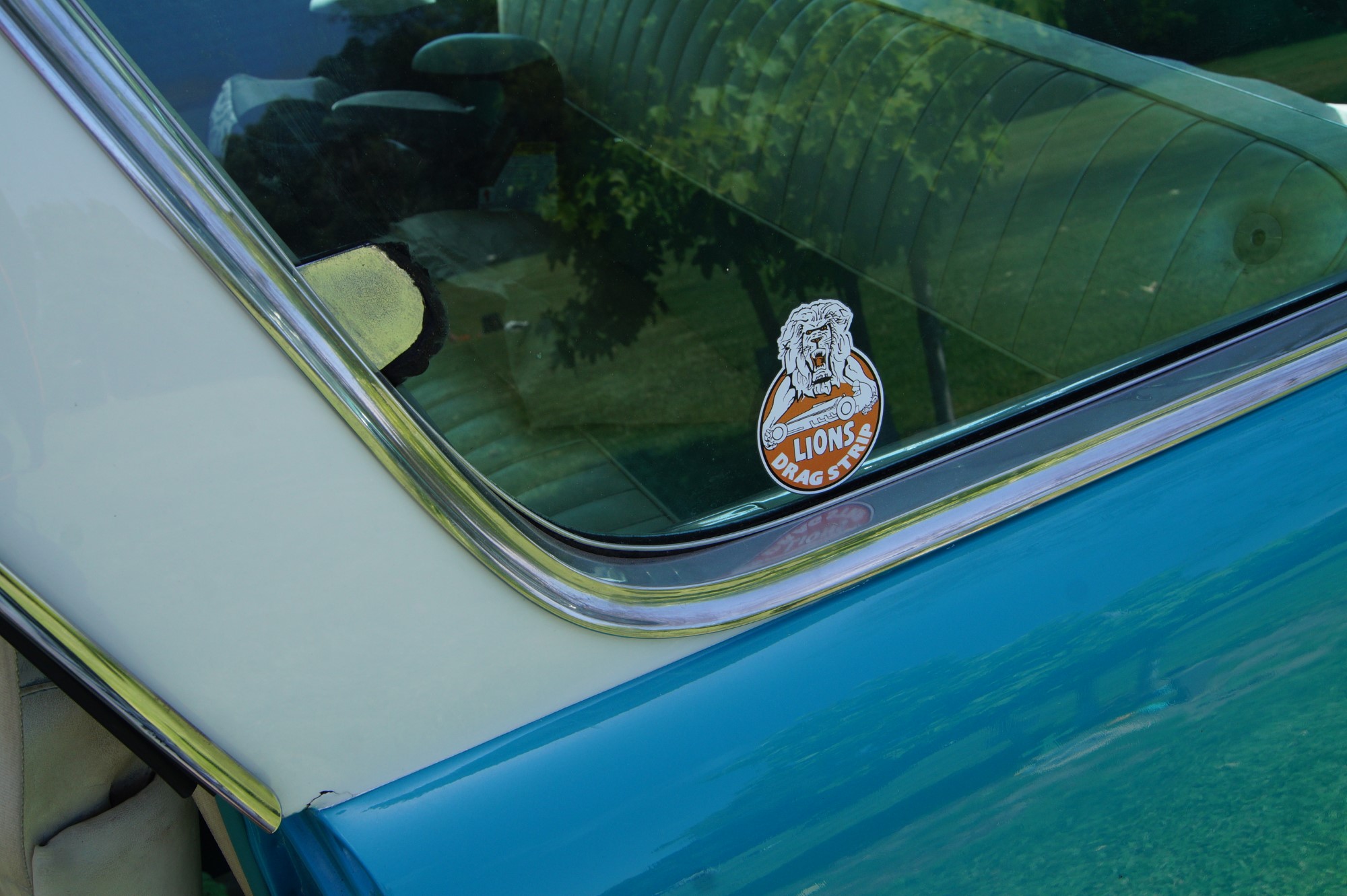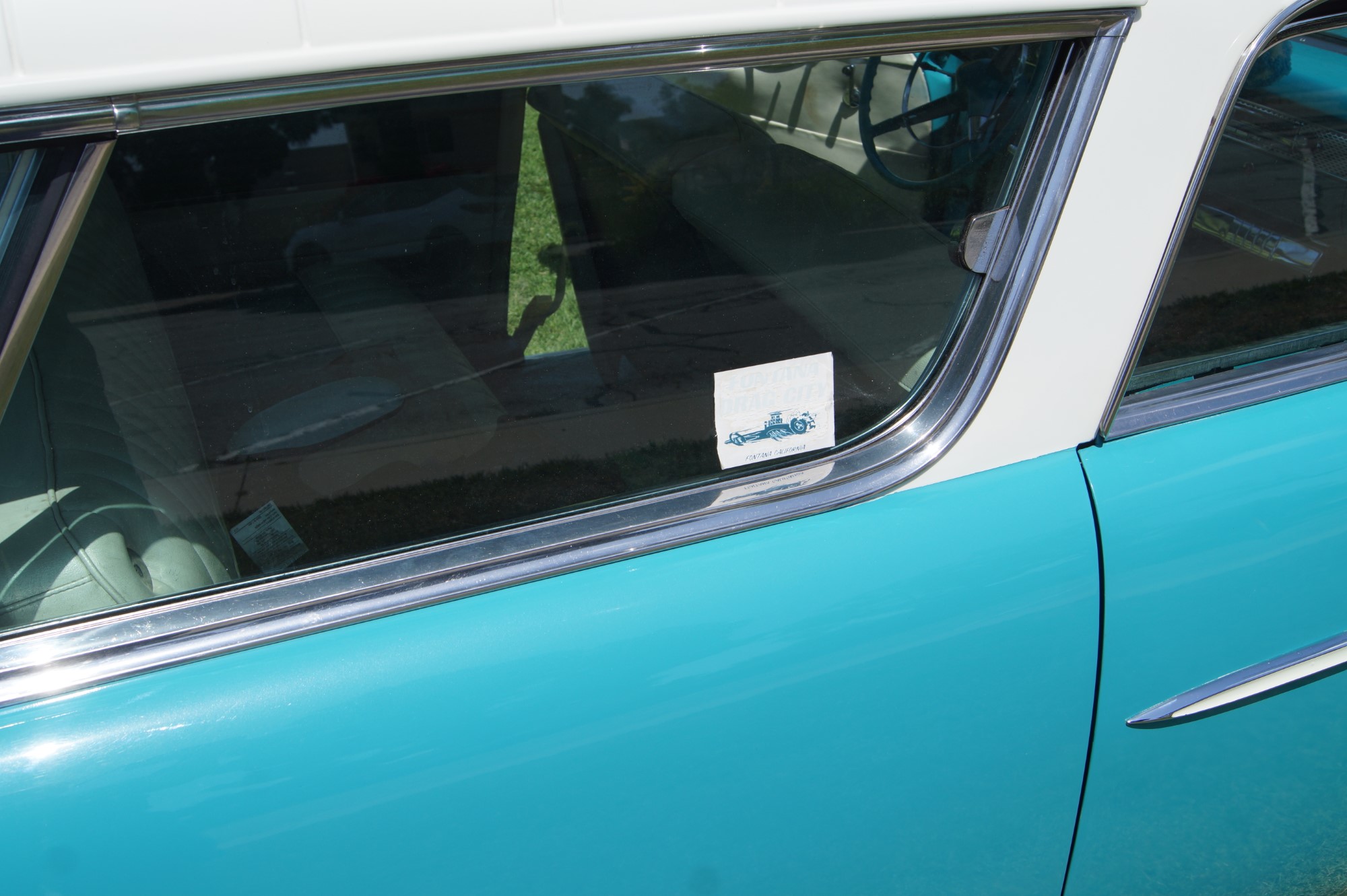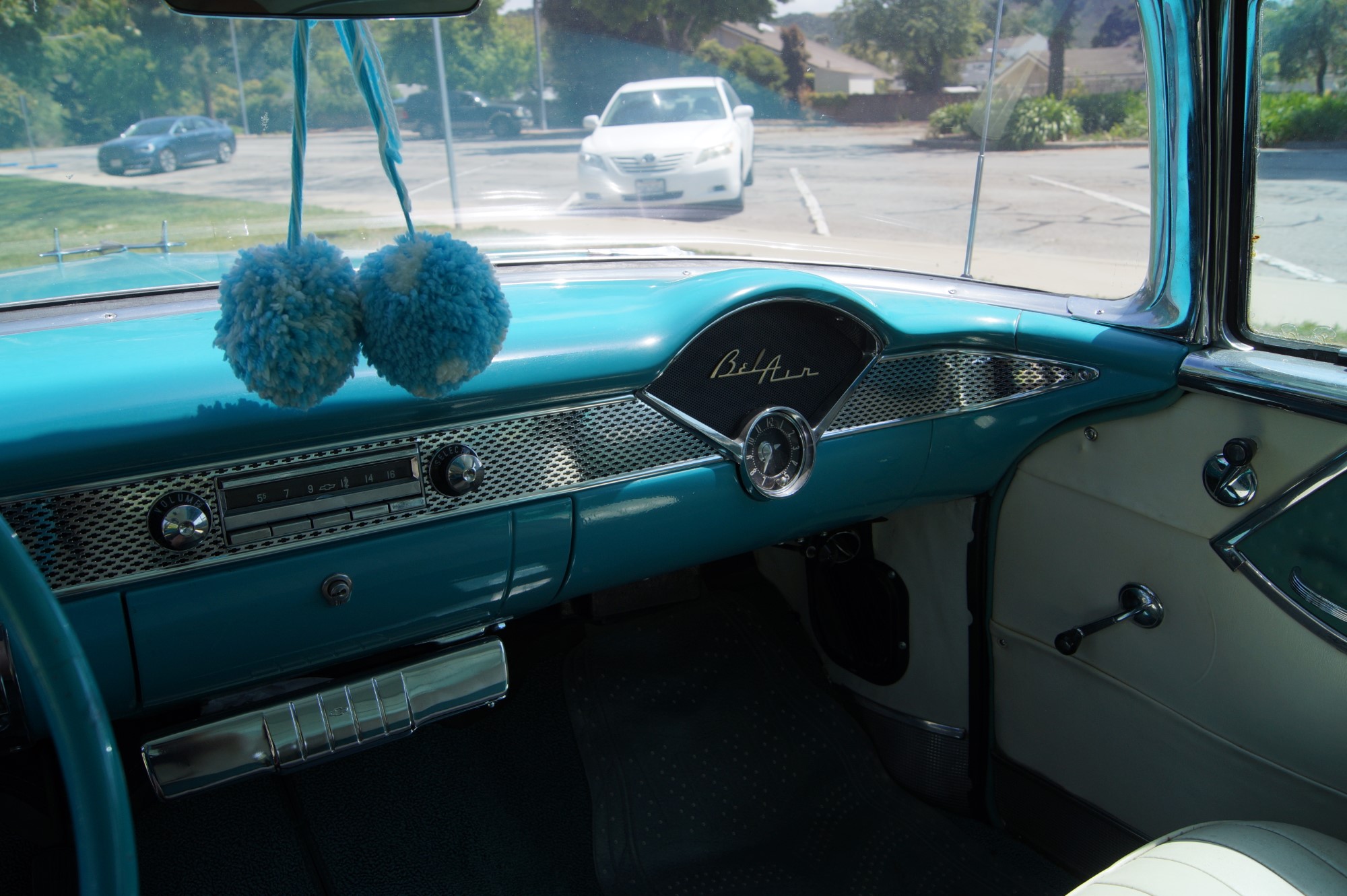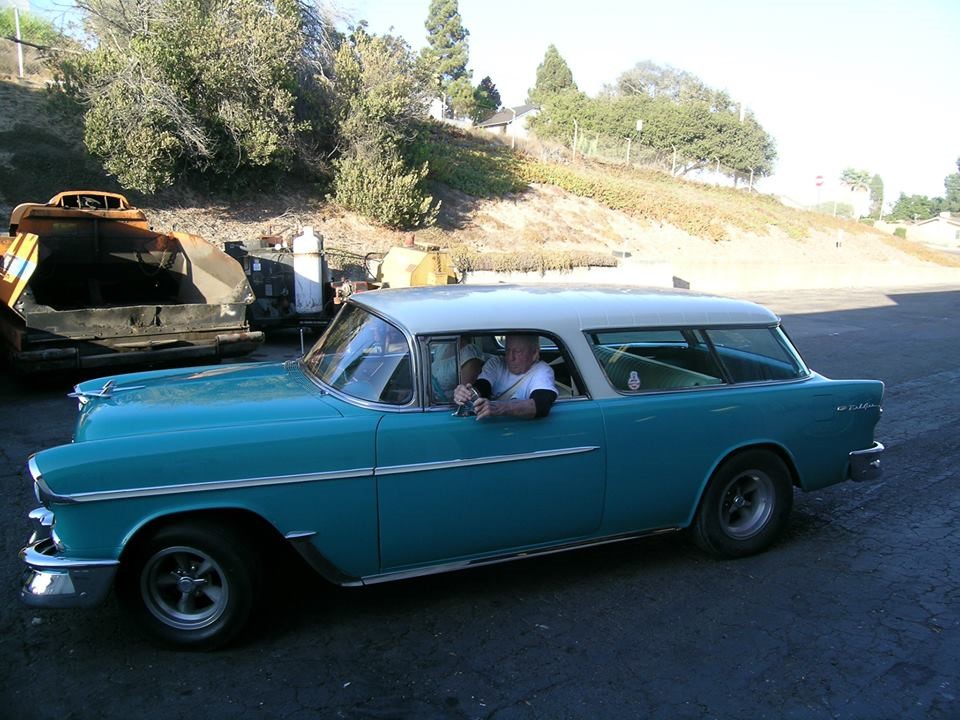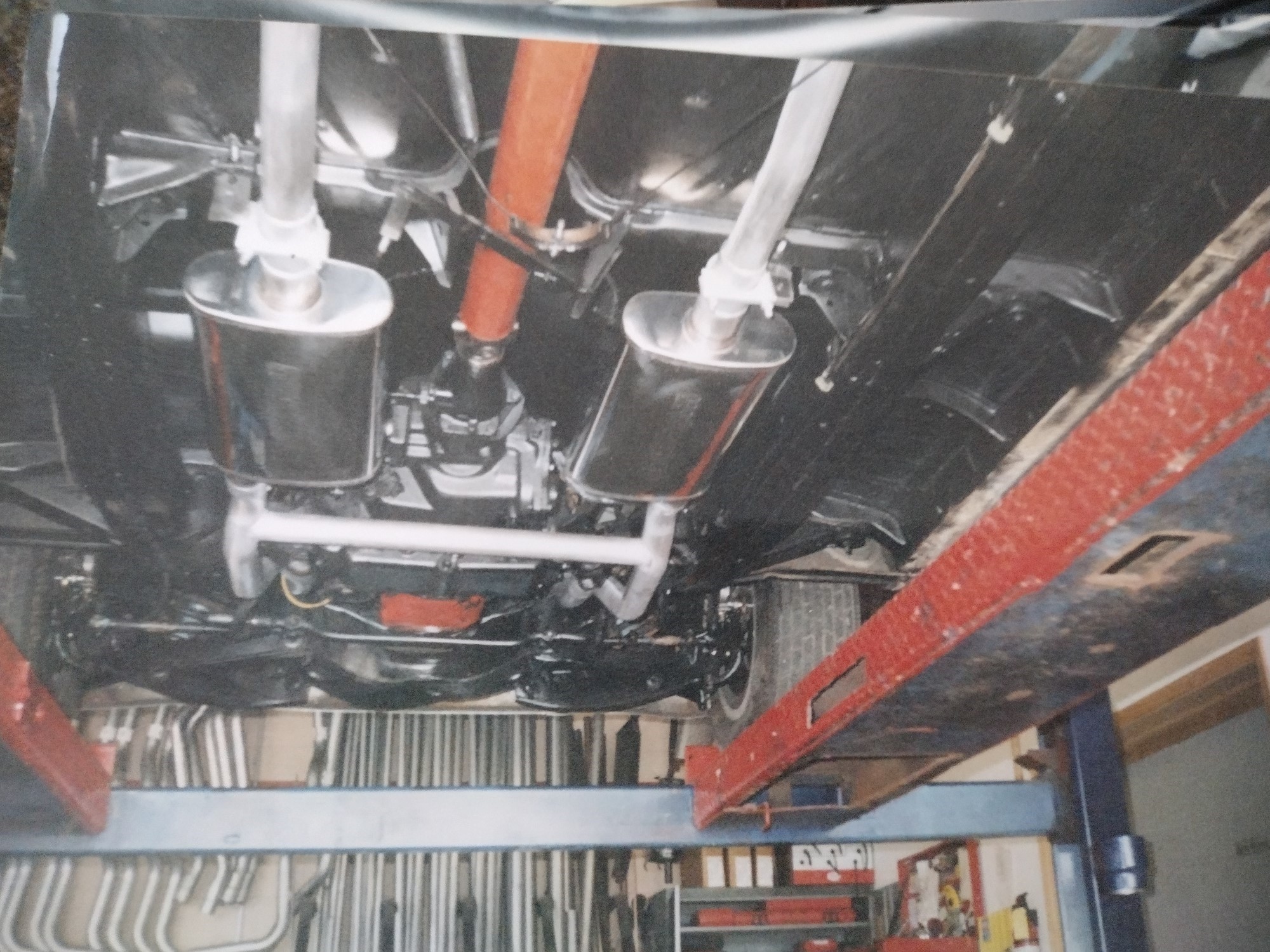 Restoration
Modified
Engine
Fuel System
Fuel tank replaced
Details
Edlebrock Intake and Holly 600CFM 4 bbl Carb
Stock
Body
Dissasembled
Engine, Trans, Front Clip, Suspension, Steering, Brakes, Body
Details
Chemical removal, Floorpans replaced
Modified
Paint
Details
Chevy Color Code 612 (India Ivory over Regal Turquoise).
Stock
Interior
Stock
Upholstery
Modified
Sound System
Details
Wonderbar restoration with modern circuitry
Performed by
Central Coast Electronics
Modified
Brakes
Stock
Suspension
Details
Front Coil, Rear Leaf replaced
Modified
Electrical